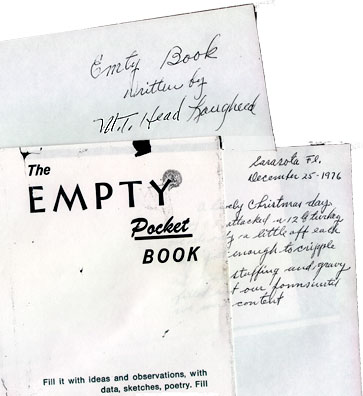 This was taken from
Been told and Hearsay . . .
Lougheed -- Loughead
Probably meaning the head of a lake. Is a name quite prevalent in Scotland, so say the immigrants from that land.
Our ancestors come from *Sligo County Ireland by boat, landing in Montreal, Canada.
Although it is reported that the family consisted of 11 girls and three boys -- only four girls and one boy accompanied them to America. (Possibly some of the older children had already come to this Country, as there are many Lougheed families, towns, Lakes and Mountains by that name in Canada.)
On the boat trip, two of the Lougheed girls married lads by the name of O'Mealy. They eventually settled in N.W. Ohio and became farmers. Their line apparently ran out.
The Mother and Father of the immigrant Lougheed family died in Montreal within two years after arrival.
The married sisters apparently assisted the 7 to 9 year old Robert (My Grandfather) to survive (1822-1900)
One of the sister's married a French Canadian, by the name of Campion, [sic]. They and Robert came to Michigan, settled on farmland in the vicinity of Pittsfield, Mich. (Somewhere between Adrian and Hillsdale Mich. - date unknown).
Now, Electa Goodrich (1832-1916) enters. A 15 year old girl from Canandiago County, N.Y. She met and married Robert Lougheed, who was about 25 years old and a foreman of a gang of Scotch-Irish; grading a line for a R.R. from Detroit to Chicago.
Electa (My Grandmother) took on the job of cooking for this gang which moved their camp as they progressed.
In due time, this union of Robert and Electa had a daughter named Alice, then another named Estella and the third, a boy named Robert A.
On his 40th birthday, Robert (My grandfather) enlisted (1862) in the Ohio Volunteers and was in the Army until it was over.
In due time, a second group of children came upon the scene of which Linden (My Father) was the eldest. Two years later, Louis was born. Two years later came Lena, Two years later came Lola.*
When I was small, maybe 4 or 5 years of age, Grandmother Lougheed told about Grandfather being above the clouds. While in the Army, I wanted to believe her. But when I looked up at the clouds, her story seemed a little suspicious. Later (50 years) when I drove up to the top of Lookout Mt., I understood it better. [Insert Text]
Alice married and had one daughter, Lottie.
Estella married Sam Norrick and had two sons, Ray & Edward; two daughters - Zella & Elda.
Robert A. Married Zenobia Klime. They had nine children. Three died in infancy - 6 boys grew to manhood. John, Bert, Fay, Chalmer, Clifford and Randle.

Linden married Ida M. Decker. To this union were born Vern, Cecil, (Mary - died at 8 months), Olin (ME), Golda and Veda.

Louis married Mertie Cohen. They had five children, Belva, Burton, Leo, Lyle and Joseph.

Lena married Frank Malcolm and had two sons - Zandes ? and Harold.

Lola married Harry Gore. They were childless.

----

My Maternal Grandfather, Ellis James Decker (1845-1917) started life in Delaware County, Ohio. One of a family of 11 children. When his Mother died, his father married a widow with 8 children, who gave birth to 5 more.

Since it was customary to put children (out) to work for their board and clothes, all 24 brothers, sisters, half-brothers & sisters and step brothers and sisters were not all at home at the same time.

They boys were put out at 9 years and the girls at 11 years of age.

The people that Grandfather lived with and worked for moved to N.E. Indiana, where Grandfather grew up and met and married Jane Elizabeth Jenkins.

To this union was born a daughter, Ida May and 12 years later another daughter Pearl who married Lloyd Underwood. They had one son Paul.

Grandfather Decker had a sister Elizabeth Jane Decker who was born crippled (having two club feet). She was put out to work at 11 and did not get much schooling. She lived with Grandfather after he established a home - a 1/2 mile west of Cooney, O. on 40 a. which they acquired ownership.

The children [Grandfather Decker's kids???] grew up in a log-house, in about 1901. Grandfather built a frame house - consisting of 5 bedrooms, a parlor, living-dining and kitchen plus cellar.

About 1910, my grandparents sold the farm and moved to Edon, O. where they bought two houses and three lots.

Grandmother [wife of Ellis James Decker died shortly after at age 55.]

Later Grandfather sold his property and lived part time with another sister at Ashley, Ind. And with Pearl at Montpeiler.

At Ashley he met and married a 43 year old gal who had charge of a dress factory about two year later he died of a heart attack and was buried at Edon. O. beside Grandmother. Their graves are facing highway 49.

-----

You should have known my brother Cecil (who died in 1955) to appreciate the following story. The forepart of this event must have started about 2945 - The location about 45 mi. So. Of Toledo Ohio where Cecil lived and because of the high yield of grain on the farms, the pheasants and quail reproduced abundantly. Cecil's brother-in-law farmed a large farm with corn rows almost 1/2 mi. long and he knew they were full of birds.

On the opening day of the season, he took his 410 single shot gun and went to his brother-in-law's farm. When he arrived he was surprised to see a car load of hunters already there complete with dogs, fancy automatic shot guns and dressed in expensive hunting clothes. There was introductions all around. Then someone said the word, "lets get going."

Cecil went to his car and pulled out his single shot 410 . Someone snickered and said, "What do you expect to do with that popgun?"

Cecil said, "I hope to kill a pheasant." Everyone laughed.

The hunters released the dogs, they started in the cornfield. Pheasants begin to fly, but away from the hunters toward the lower end of the field. Everyone rushed to follow the dogs and birds in the tall corn.

Except Cecil. He saw what was going on and placed this gun back in his car, drover around the road to the opposite end of the field and as the birds came flying over - he shot them.

Cecil told me this shortly after the bird season ended that year.

In the meantime, I moved to Florida and entered the real estate business.

About 1965

One day a gentle man walked in. After the usual introductions, I asked, "Where are you from?" He answered, Ohio. What part? Answer Youngstown. I said I'm from Ohio too, but from the extreme N.W. part.

He said, "that's where the good pheasant hunting used to be."

He then proceeded to tell about driving from Youngstown to south of Toledo on opening day to a farm where they had been invited to hunt. Upon arrival at the farm, there was a native who was some relation to the owner of the farm, who waited until the hunting party started to rout the birds out of the standing corn. This fellow drove his car to the opposite end of the field just as the pheasants flew over. He shot them with his little pop gun. "It was very frustrating", he said.

---------

1946-7

Ethel and I decided to make a trip to the West Coast in the Fall of '46 [1946]. We had been told by a friend that if we went, we should take our bed with us, as they had driven over 400 mi. trying to find a motel or room that was not already occupied. So I said, I'll buy a trailer. There was no Trailer Sales Lots as the Army had rationed all from the manufacturers. I checked two ads of trailers for sale. One was sold and the other would not stand hauling from the thicket where it had been for a long time.

So I'll build one, I said. I found a small welding shop in the country, which had enough steel for the frame, and he said he knew how to get a single axle. I told him to go ahead. After two weeks he had completed an acceptable frame, axle and wheels. I furnished the tires and purchased some lumber for the floor and walls.

At that time, I discovered that all flat material for outside and inside was not only rationed, but that the trailer manufacturers were paying extra (or under the counter) for each piece as fast as the lumber companies got it; and were sending their trucks on regular trips to pick it up. (200 mi. trips.)

Through my son-in-law, John, I found that I could get some window and door cutouts from the National Homes of Lafayette, Ind. I picked them up at Fort Wayne, Ind. They were quite irregular.

I made a T square of 8' long - and squared them so that we could cover the inside of the wood frame.

I went to a Trailer-stove Mfg. Co. and ordered a stoves for cooking and heat. After placing the orders, I asked when I could pick it up. After some consultation, they gave me a date of 7 mo. later; and so on with sinks, refrigerator, etc.

Ethel had wired the trailer for 6 Volt and 110 Volt as I was working full time in my shop.

After hunting for 90 da. for exterior plywood and masonite, I heard of a lumber company that had a new owner. I was able to get enough 1/8" masonite to cover the outside.

After fastening the masonite with no-rust nails, we painted it with a sealer and in the evening while painting it with gray paint - I tipped over a gallon of paint on top of Ethel's head. She did not have a hat or scarf. We had quite a time cleaning the paint from her hair.

Our axle and steel frame was ready in late Sept. and our paint operation took place late in Dec. We had acquired a small electric space heater, a gas-plate and a tank of gas, plus a small stainless steel sink, a folding bed and a rod to hang clothes.

So on Jan. 4, 1947, after visiting our children & grandchildren, we left Ft. Wayne on 2" of ice covering the highways in Northern Indiana and Illinois. Instead of going west as we might have, we decided to go South and East through Decatur and Portland to Route 40 then west to Indianapolis to Terre Haute then South on dry roads to Little Rock. After that I canvassed for plywood in many, many towns and fount it in Carlsbad, N.M. There I built an ice-box and sink combination, plus table, clothes hampers and closet. While in a nice trailer park, later in El Paso, I built a screen door and put in light fixtures, and in San Diego, I found aluminum molding to cover the outside seams and corners.

John's Mother, Pauline, and sister Charlene lived in San Diego where went for two weeks.

When Pauline found that we were going North up the West Coast, she insisted that we visit John's Aunt Ruth who had married a Dr. Samuels in Tacoma, Washington. We promised.

Count fifteen pages ahead for the rest of the story. [sic]

Continued from #4 of trailer trip . . .

Our trip from San Diego North was quite uneventful. In the state of Washington, we passed through Olympia and Tacoma and finally found a Trailer Park on the East of Puget Sound.

After resting a day, we started to go to Seattle for some shopping. Some acquaintances next door suggested that the shopping in Tacoma was much better, so we went back to Tacoma which is built on a side hill, each street or flock approximately 25' or 30' higher than the other - so that you are either going up or down of on the level sideways.

We found a parking lot up on the top and walked down to a large Dept. Store. Made some purchases, had a bite to eat. Then started to climb the incline to the parking lot. Being playful I got behind Ethel and started to push her up the hill.

When we reached the parking lot and was waiting for our car, I noticed a lady who was carrying a large open - work shopping bag which reminded me of Pauline.

The attendant came up - driving a Volkswagen - gave change - and said, "Thank you Mrs. Samuels. The lady got into the car and pulled up to the exit and stopped for the traffic.

I ran up and hammered onto the winder, which she finally opened and said, "What do you want?" I said, "Is this Mrs. Samuels?" Answer: Yes. Question: Mrs. Dr. Samuels? Answer: Yes. I said, "I'm Olin Lougheed. John Grandy's father-in-law.

Mrs. Samuels or Aunt Ruthie thought for an instant and said, "You've go to come to our house for dinner." My answer was, "Oh no, some other time." But she insisted that we must follow her home and meet Dr. Samuels after he had closed his office and came to dinner.

We had a delicious dinner - and - a delightful evening even though we were dressed in our second best.

Aunt Ruth had seen me playfully pushing Ethel up the hill and she said to herself - there is a couple enjoying one another.

You might call this meeting a coincidence or an accident, but Aunt Ruth said it was meant to be. It was planned by a higher authority. Anyway, we thought it was very unusual.

------

The Empty Pocket Book

Fill it with ideas and observations, with data, sketches, poetry. Fill it with anything but money!

Emty Book

Written by M.T. Head Lougheed

Sarasota, FL

December 25, 1976

A lovely Christmas day, Mary & I attacked a 12 lb. Tukey. We are only a little off each leg. Just enough to cripple it. The stuffing and gravey filled out our forms until we were content.

New Years Day

1977

Mary & I ate hog, fowl and black-eyed peas for lunch.

Good luck is guaranteed throughout the year. So they say.

There was once a man my grandfather knew

Who had some things he was going to do

But whenever the time came

For him to begin

He couldn't because of the state he was in!

Olene said, "She's a republican and she likes my Dad"

Cook called her "Magnolia Blossum."

Scott said "I can't call you Grannie, I'd prefer toots."

Jeanne said "She's a fantastic gal."

Scott wrote that "She is a grand lady and a nice person."

Veda said "She's good for Olin."

And I knew it all the time. O.L.

Elected officials are not exempt from doing dumb things.

He who whispers down a well, about the goods he has to sell.

Will never reap the bright green dollars,

like he who climbs a tree and hollers.

[Insert Picture]

A Bit of Philosophy

A lil ol' man

Came riding by

Sez I, "Ol' man, your horse will die"

Sez he; "if he dies, I'll tan his skin,"

If he lives, I'll ride him again and again."

When I was walking

Up the Stair

I met a man

Who wasn't there

He wasn't there

Again today

Gee, I wish

He' go away.

It matters not what tools you use

But that you use them well

For some must write and some must paint

While others buy and sell

Some must preach and some must pray

And some must plot and plan

But this rule holds for ??ours?? and all

Just do the best you can.

There is no better advice from parents to children

Eat it up

Wear it out

Make it do

Or do without

Children are the interest on the bonds of Matrimony

----

An inventor could win world renown if he could devise a grocery cart with four wheels that would go in the same direction.

----

We tend to be down on everything we are not up on.

A famous British School Master was once asked:

"Where in your curriculum do you teach religion?"

We Teach It All Day Long

We teach it

In Arithmetic by accuracy,

In Language by saying what we mean,

In History by humanity,

In Geography by breadth of mind,

In Handicraft by thoroughness,

Astronomy by reverence,

In Playground by fair play,

We teach it by kindness to animals,

By courtesy to servants,

By good manners to one another,

And truthfulness in all things.

----

He who sings

Frightens

Away his ills.

Being broke is no disgrace. But then it's not very much fun either.

----

A man shows what he is

By doing what he does

With what he has.

----

The first day of Spring

Is one thing

And the first Spring day

Is another.






[ Home Page ]
---
© Copyright 1996-2015, April Lougheed, All rights reserved.
---